Ghanaians React Massively To Achievements Of John Mahama After Seeing This Photo
John Mahama is a former president of Ghana. He became acting president after the late president Atta Mills passed on. John Mahama will later go on to win the 2012 elections and be president. In 2016 and 2020 John Mahama lost the elections to his bitter political rival incumbent President Akufo-Addo. Many feel with his positions held, there is no need for John Mahama to dream of coming to power again.
However, John Mahama has other ideas and he has shown this with his thank you tour around Ghana, a move that has shook the ruling NPP and caused them to organize numerous press conferences to counter what John Mahama says on his tours. During the tenure of John Mahama as president there were a plethora of achievements. He was one of the most vilified leaders and yet one of the humble ones. Many still recognize his achievements years after he left office.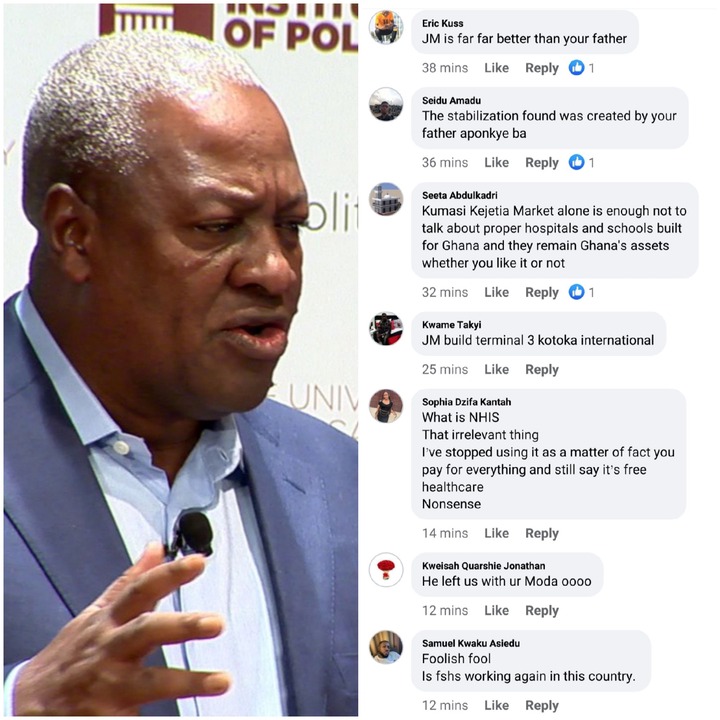 Well, in a Facebook post a question was posed as to the achievements of some presidents of the Fourth Republic. Late President Rawlings was praised for bring the GETFUND, an initiative that has been a blessing to many. Former President Kufuor was credited with the National Health Insurance Scheme; another move that has saved many lives. To president Akufo-Addo was given the feat of implementing the Free SHS, system which has seen a growing number of children into senior high schools.
The question that was left unanswered was what the lasting legacy of John Mahama will be. Though the post was supposed to seem sarcastic, it ended up getting a lot of praise for Joh Mahama as Ghanaians enumerated a number of achievements that he will be remembered for. Many have referred to John Mahama as the best president when it comes to infrastructure in the country. Check out the comments;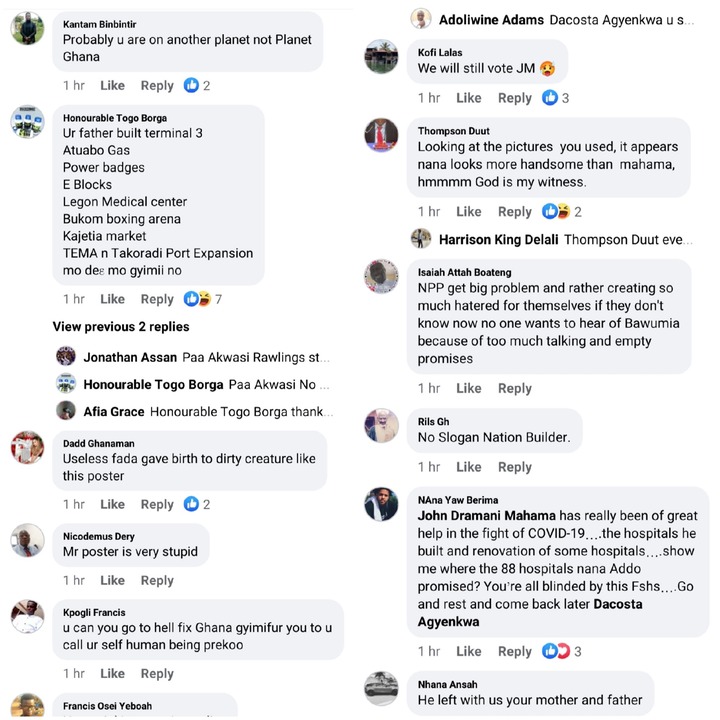 Well, what do you think is the lasting legacy of John Mahama?