Armed Robbers Strike Again At Weija: Should Okada Be Banned In The Country? (Opinion)
The state of insecurity in the country is heightening by the day. Ghanaians are gripped with fear despite assurances from government and security institutions that they are on top of their game. Most of the armed robbers use motor bikes popularly called okada to commit these heinous crimes. There has been a whole debate as to the use of okada in the country.
It can be recalled that during the 2020 campaign before the elections, the opposition National Democratic Congress sought to legalize okada and put in measures to control it. this was opposed by the ruling New Patriotic Party who spelt out of the bad of the use of okada and promised small cars for drivers and unemployed people to replace the okada.
It's been 9 months and the drivers are yet to get these small cars. Crime rate in the country has also gone up. The country received bad news on June 14 when it was revealed that robbers on okada bikes had attacked a bullion van in Jamestown and shot the security man with the transport car. Later a CCTV footage showed how the criminals tailed the supposed bullion car till the place they implemented their plan.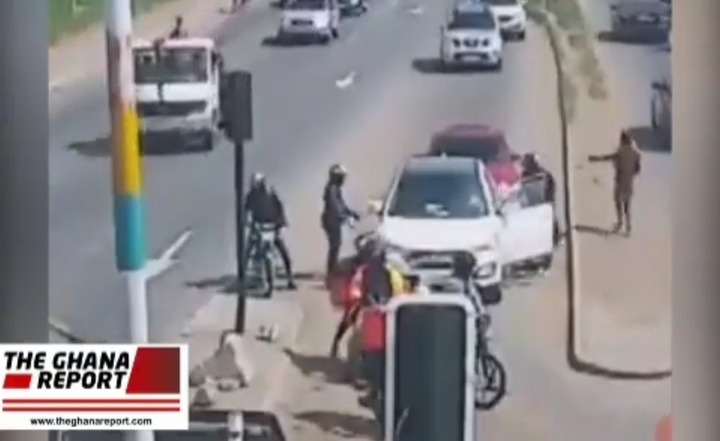 Yesterday, there was another incident at Achimota where a gang of armed robbers on okadas while at a traffic junction attacked a lady in her car and snatched monies from the lady. They later sped off on their bikes. Today, Friday, another robbery attack has been committed again with okada bikes at Weija.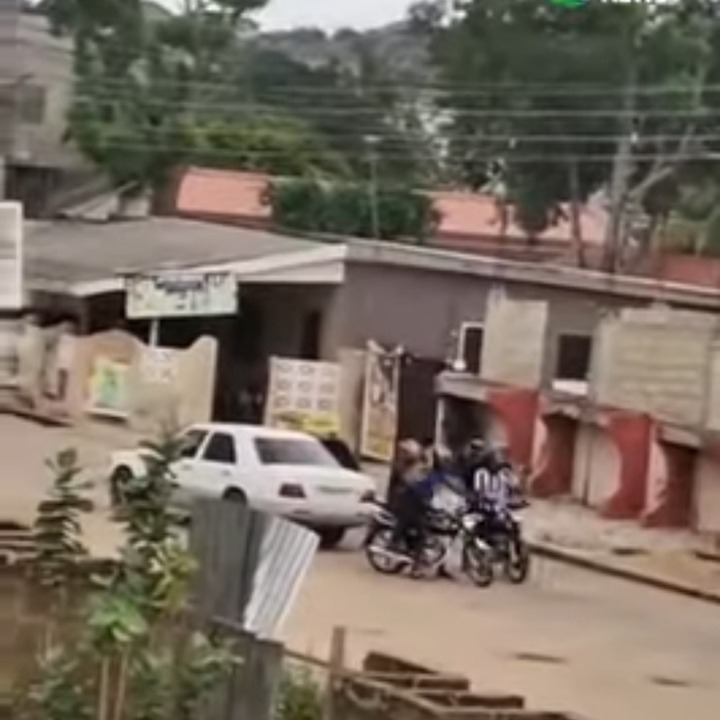 The armed robbers trailed the owner of the car and at a calm junction stopped and committed the crime and later sped off. This brings back the question of why the robbers tend to use those motor bikes. Many argue that it is for easy mingling and maneuvering through small places and so prone to commit crimes.
Some have argued that with the spate of crimes with okada, it vindicates Dr. Bawumia when he argued that the NPP will not legalize it. Should it then be banned or restricted? What about those who get their daily bread from conveying passengers on them? Times are hard and many are doing anything possible to survive. Can the country survive without the use of okada? Who is to be blamed for the insecurity; security personnel, plethora of okada bikes, economic hardships? What do you think?
Video of Armed Robbery at Weija https://m.youtube.com/watch?v=hQY1mzWG86E&feature=youtu.be
Credit: TV3