Beautiful Irene Sadly Passes On Few Days After Sharing Her Wedding Pictures.
Social media couldn't keep calm over the death of Irene Asante Krobea who worked as a public relations Officer for Komfo Anokye Teaching Hospital.
Irene Asante who was a fan of social media shared her wedding photos few days before her unfortunate demise. As to whether she was celebrating her wedding anniversary, we can't tell the main reason for sharing those landmark pictures.
Her sister Joyce Akoto confirmed her death on social media in tears. Her friends started sending messages of condolences and love to Irene Asante Krobea's family.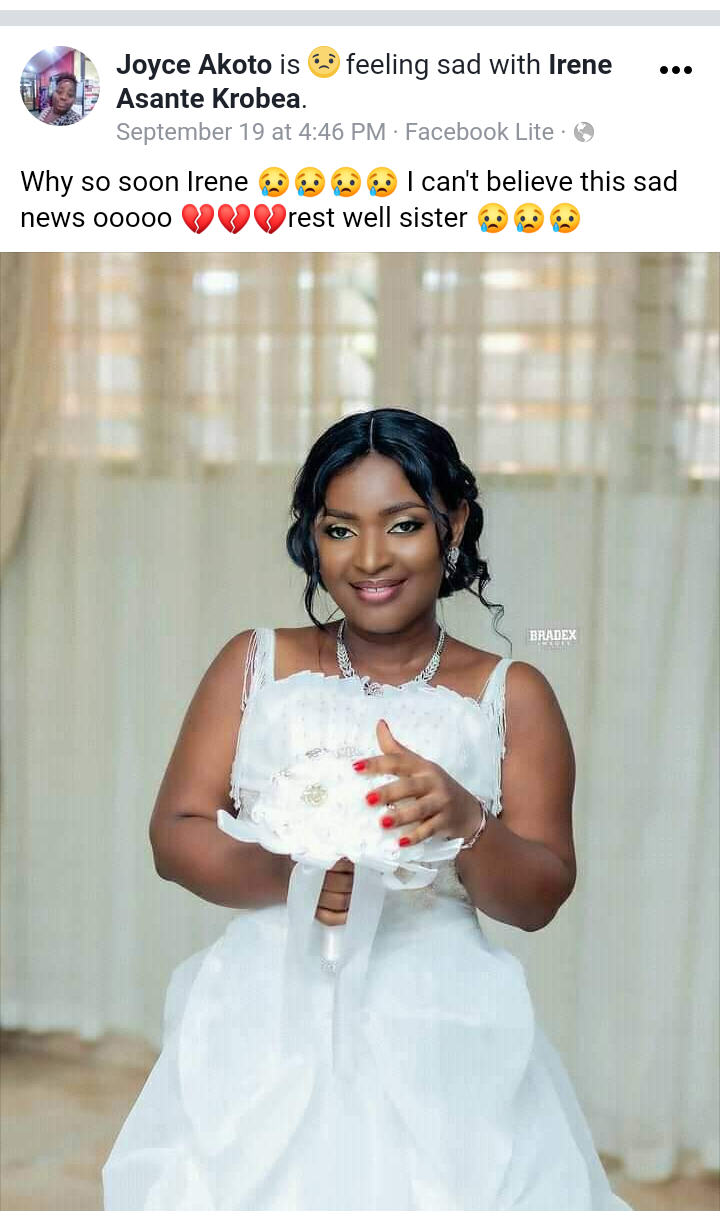 "I am really Sorry Irene Asante Krobea. Baby girl I am terribly Sorry. You will forever Remain Loved. This is Hard to take.I Was hopefull when I called and the phone rang. I Was hoping it was a silly Joke.But your sister said "Irene Awu ooo"
You don't deserve This. This ain't a tribute if you can read this from the other Side,Irene This is a message of Love. I will miss you, trust me" Akwasi who is Irene's closest friend shared on Facebook.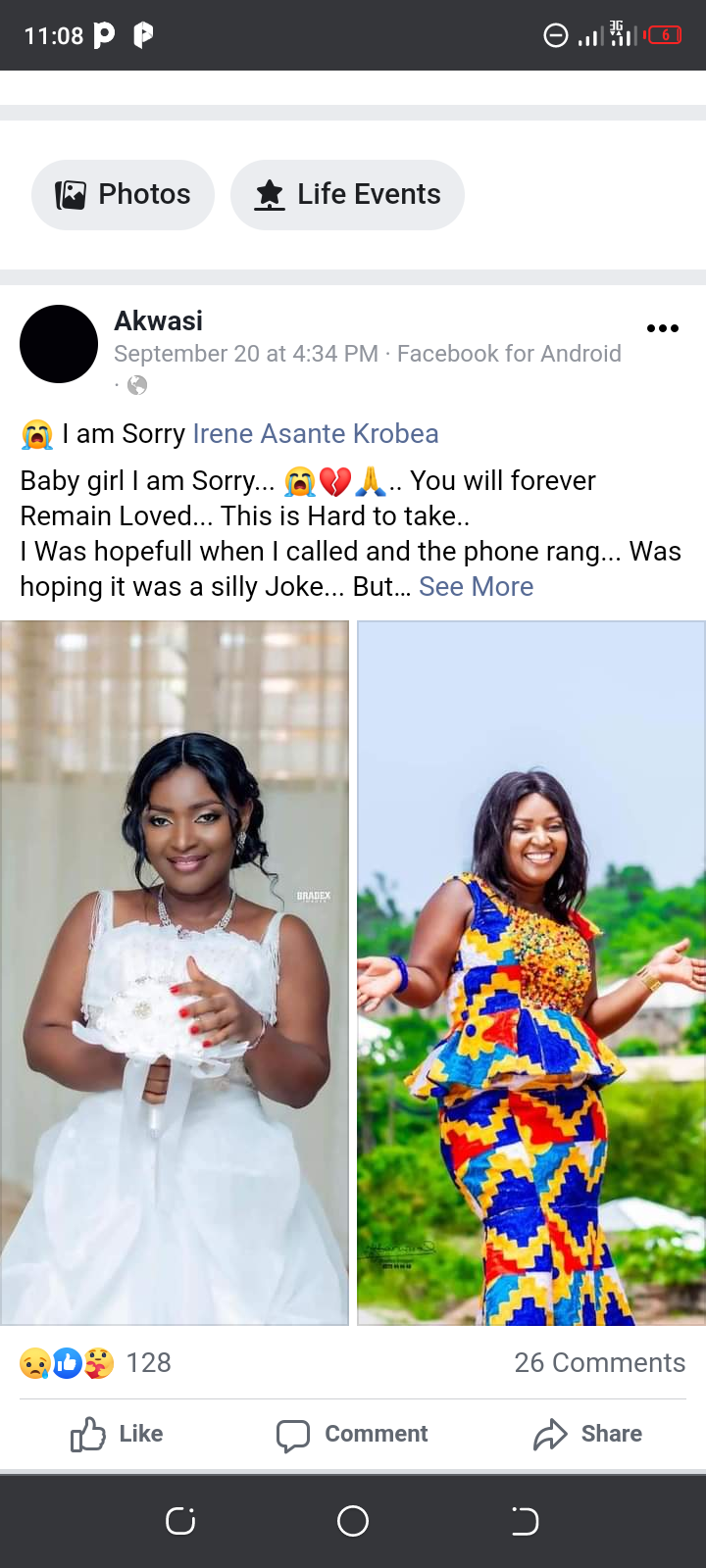 May this beautiful soul rest in peace.