Very sad as seven people drowned whilst three rescued at Ahenema-kokoben
The residents of Ahenema-kokoben in the Ashanti region are calling on the National Disaster Management Organisation (NADMO) for help as there is flood all over the town due to yesterday's heavy downpour. Ten people were drowned in the Aboabo stream which was overflooded, fortunately three of them have been found but the rest are missing.
According to an eyewitness the people who were drowned was trying to escape from their vehicle which was being carried away by the flood. Those who were there saw them struggling and trying to escape from the flood but they could not rescue them due to how the whole area was overflooded.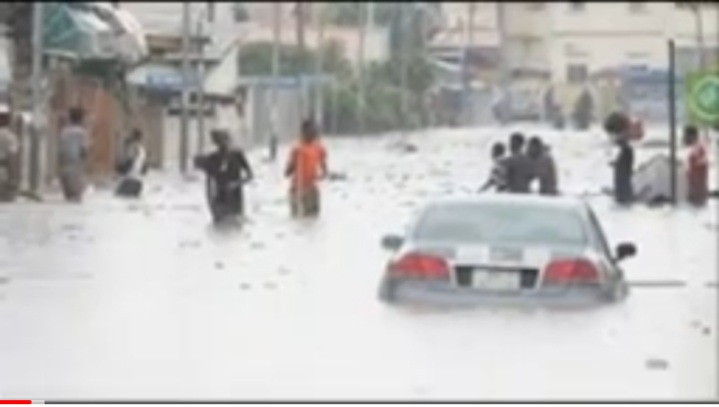 Fortunately, three of them were rescued whilst seven people are missing. A lot of people were stranded for about three hours due to the heavy downpour. The residents said the disaster was caused by the houses and structures which have been built on waterways and they are also calling on NADMO to help them and also rescue those are lost.